Hey Guys, We're Taking a Break.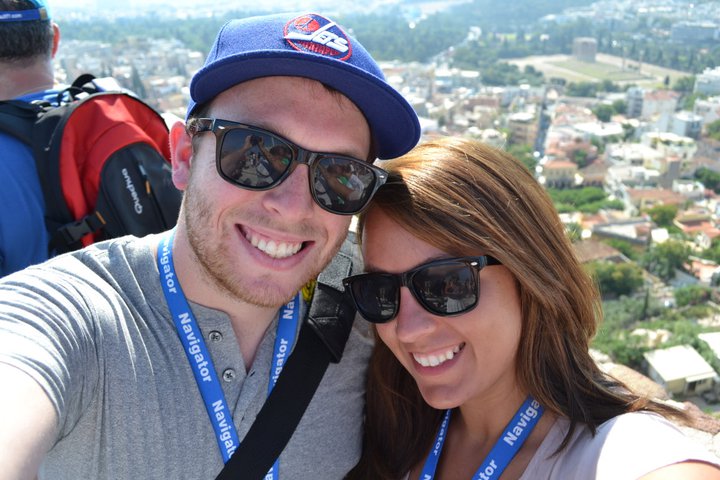 Near the end of every year, Alli and I have a long discussion about the future of Buffalo Eats. I know it sounds silly, but we really care about this little food blog that we've created. We try to put as much effort into this thing as our schedules and bank accounts will allow. This year was great. The blog became something that we never thought possible five years ago, when we barely knew what we were doing. But this year was also very tiring. Over the last five years our schedules have gotten much busier. When we started Buffalo Eats we were dating and barely moving into our first apartment and now this next month we'll have been married for almost 3 years and moving into our first home with our two famous dogs.
There was a long period of 2013 when Alli and I had basically decided that this would be the last year for Buffalo Eats. After winning a Buffalo Spree award for Best Blog and getting flown to a food award show in San Francisco (among other things over the last five years), we weren't sure what was left to accomplish. But as we spent more time eating at our favorite restaurants, became more immersed in the local farming scene and spent more time with our close food-centric friends, we realized we couldn't quit just yet.
But….we are taking a break though. For the next two months we are going almost silent. No Food Porns, No Sunday Reading, No Buffalo Foodies, No Eat it Up. We need to recharge our batteries (and move into our house and not go crazy). Since we started blogging on February 13th, 2009, we have written 1,128 blog posts. That's a pace of 1 blog post every 1.5 days. We've never really taken a break and if we want to keep doing Buffalo Eats for the future, we'll have to take a breather and assess how we can make it happen. On March 1st, we'll be back with some type of regular scheduled programming and maybe a new look and new way of doing things.
But don't fret because we will have something for you during the break. Our friend Christa Glennie Seychew has been kind enough to wrangle up some of our food friends who have shown some interest in writing guest blog posts. These could be restaurant reviews, opinion pieces, essays on Bahn Mi sandwiches or thoughts on the local culinary scene. We don't even know what these guests are writing, but we're excited. Stay tuned for those.
We can't say thank you enough to anyone who has read a blog post over the last five years. This is a hobby of ours that has turned into a passion. Donnie has a tattoo of a Buffalo with a bite on his arm, we're that serious. We will be back but we just need to take a small vacation and come back better then ever. We don't know what we'll do in 2014, but we have some fun ideas. We'll see you guys in a couple months.